Principles of Accounts
POA ONLINE LIVE CLASS
Our POA online LIVE classes are conducted by our principal tutor, Alex Quek, the current POA Ten-year Writer. And we are running our virtual classes on our dedicated server. Please note that we are not using third-party application so as to protect the privacy of our students. The virtual classroom is specially designed by us to ensure that we are able to deliver our online classes efficiently.   
Is Your Child Struggling With Principles of Accounts?
At the same time, is your child frantically looking for trusted solution that he/she can turn to with less than 6 months to 2020 GCE 'O' or 'N' level examinations especially during this Covid-19 lockdown period?
Here's How Our POA Online Live Class Can Help Your Child With Up To 42 Marks Improvement Within 3 Months
Taught by our principal tutor, Alex Quek
with our tried & tested teaching model.
1. Highly interactive LIVE online POA lessons
2. No download of third-party software
3. Hassle-free web-based virtual classrooms
4. Hosted on local dedicated servers
Dear Frustrated Parents and Students,
7 out of 10 of our students score a distinction for POA!
for Principles of Accounts
with our tried & tested teaching model.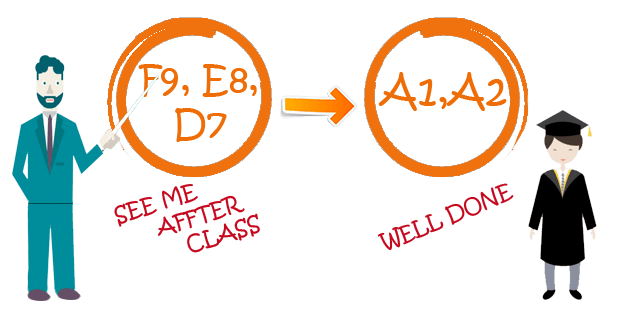 Yes! This is for every concerned parents who REALLY want to resolve their "children-studies" issues. Many parents who are chartered accountants or accounting professionals themselves ended up sending their kids to us. Not just because we are able to produce un-matchable results, we are able motivate your child to strive hard and most importantly picking life skills that are valuable to their future endeavours.  Results don't lie. Let's take a look at our results below. 
Hear What Our Ex-Students Say About Us…
We have designed this platform to ensure that classes are delivered to student efficiently.
With the amount of value given, we are expecting overwhelming response from parents.
As such, it is only available for the first 50 students who signed up first. To register your interest, kindly fill in the form below. We will get back to you as soon as possible.
Frequently asked questions (1)
Frequently asked questions (2)
RG Channel Future School (Registered with MOE) (next to Grand Mercure Hotel) 50 East Coast Road #02-113/114/115 Singapore 428769